How to find the SEEYE robot?
I'll be in the bottom right corner of every page. Click on the blue dialog and you can find me.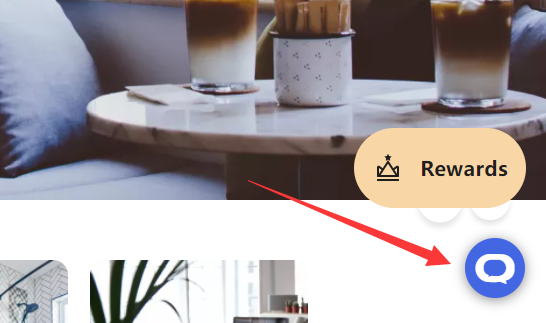 What can the SEEYE robot do?
I can answer most of the questions about size selection, shipping, product recommendations, deals, instructions on how to install. For more of what I can do, you can wake me up with "Hello".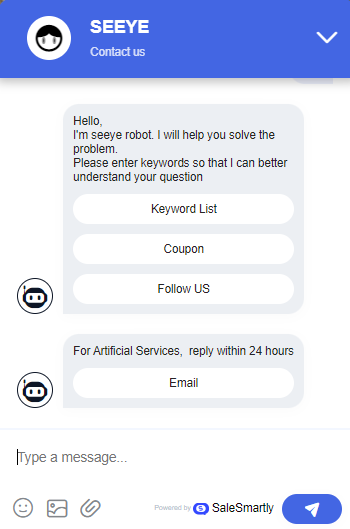 How to communicate with the SEEYE robot?
I have built in a lot of keywords, and also provide a keyword list. You can enter keywords according to the keyword list, which will trigger many different answers.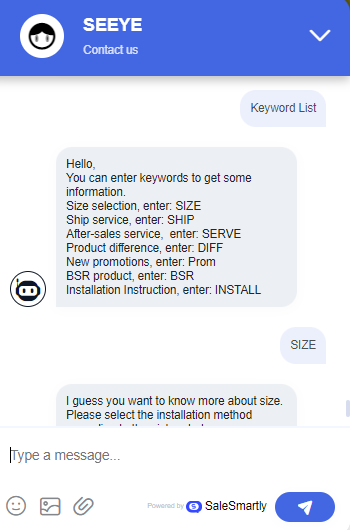 More about SEEYE Robot?
Tell you a secret, contact me at different times, there may be different answers, and you will get a big surprise. I can't say much about it, but it seems like a coupon.
Problems that SEEYE robots can't solve?
If I can't solve your problem, you can send an email to SEEYE artificial customer service, email: SeeyeCustomer@hotmail.com. Please don't worry, we will answer your questions within 24 hours.