Window Blinds for Office
Mar 07,2022 | SEEYE
Blinds are not only essential decorations in the home, but also indispensable in the office.
We can match the color of the blinds to the color of the walls or the floor. When selecting blinds, consider the color of the walls first, then the suitable color of the blinds to ensure that the overall style is united and harmonious. For example, if your wall is bright yellow, you can choose light brown or dark brown blinds; white is also an option because white is white and goes with any color wall. We can also select based on shading performance.
The most basic function of curtains is shading performance, which includes not only shading and heat insulation, but also protecting the office's privacy. Flexible dimming curtains, such as zebra blinds, are becoming more popular in workplace curtains. Horizontal blinds are more flexible in shading functions, as the blade angle can be varied arbitrarily with the external light, and the internal natural light can also be changed. Pleated fabric shades, which can be adjusted flexibly, are comparable to this.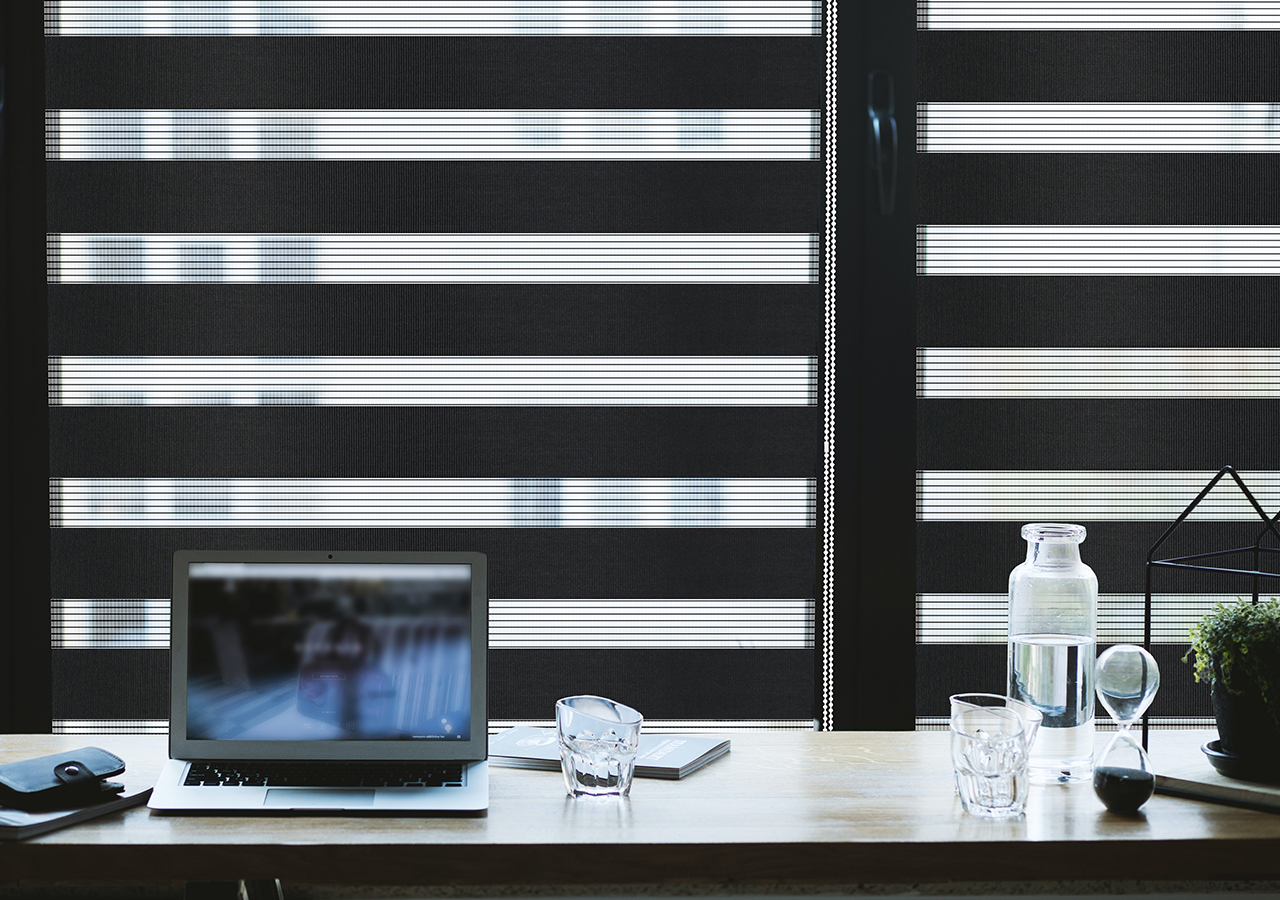 Sound insulation is a crucial consideration when selecting workplace blidns. As a result, curtains with a good sound-absorbing effect, such as roller blinds are required. The sound-absorbing effect of roller blinds are also excellent.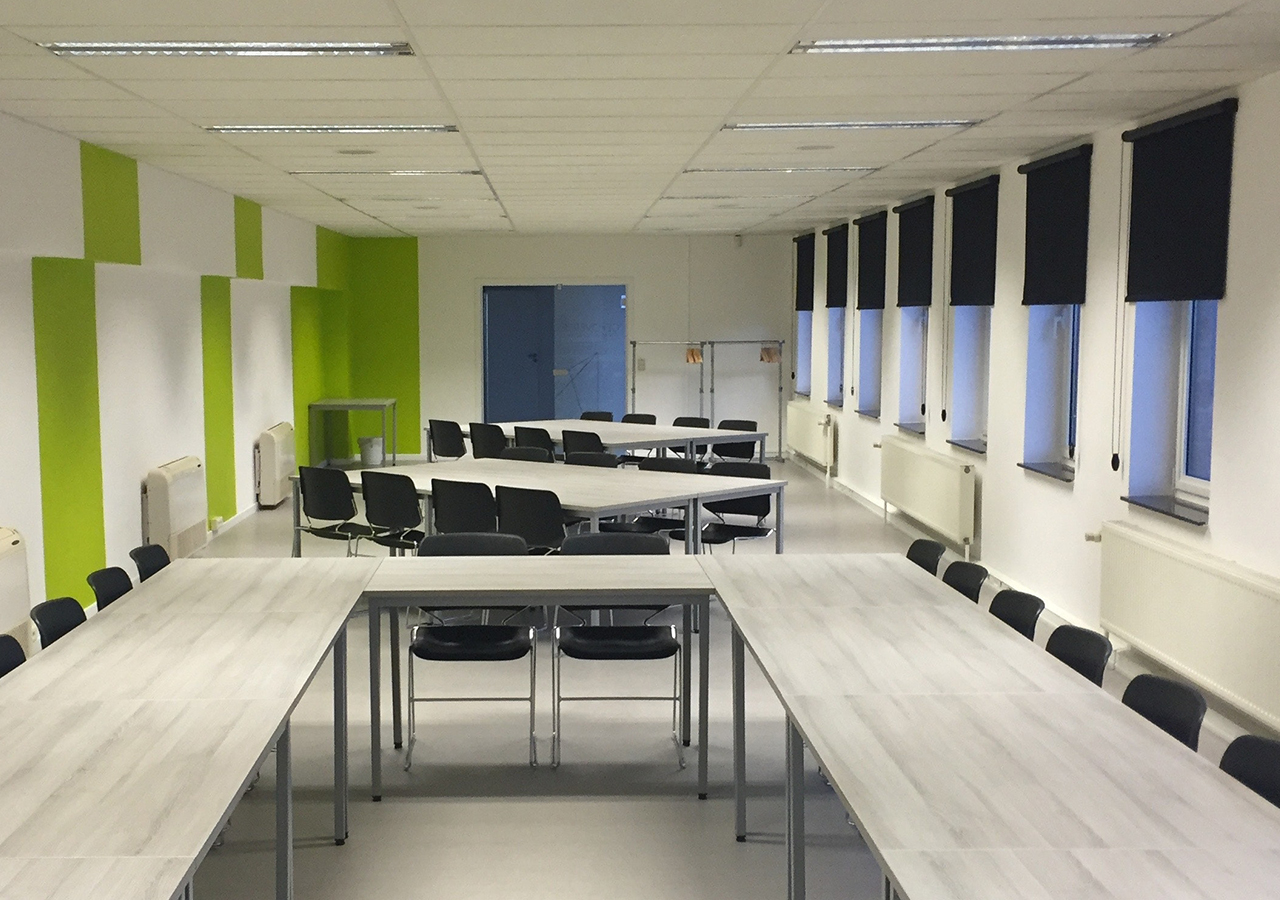 The pattern of the blinds also has a great influence on the interior atmosphere. Generally speaking, large patterns are more eye-catching and lively, giving the space a sense of contraction, and are more suitable for spacious windows; simple geometric patterns and balanced patterns with bright colors give people a gentle and harmonious feeling, and are more suitable for walls with a strong sense of modernity, suitble with a large surface. Light and cool colors can create a spacious and elegant visual effect, suitable for small spaces, and if it is matched with a plain and small pattern, the effect is not bad.
Comment